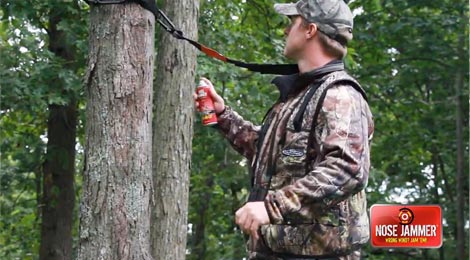 WHEN TREESTAND HUNTING
Spray 3-5 seconds on your boots and pants before you walk into the woods
Spray a dash at the base of the tree when you arrive
Spray 5-7 seconds on the tree and limbs in the shape of an "X" from over the top of your head to below your feet, this creates a Nose Jammer cloud
Dont be afraid to use a little extra on the surrounding limbs and even on your clothing
Generally 10 seconds of total product works best.
WHEN SPOT AND STALK HUNTING
Spray clothes, pants, and boots liberally. The goal is to create a Nose Jammer cloud that surrounds the hunter
ADVERSE WEATHER CONDITIONS
High winds or heavy precipitation can decrease the Nose Jammer cloud, to combat this we have found that you should spray a tree or brush 10 yards on each side of your setup. This will help you maintain your olfactory overload during adverse weather conditions.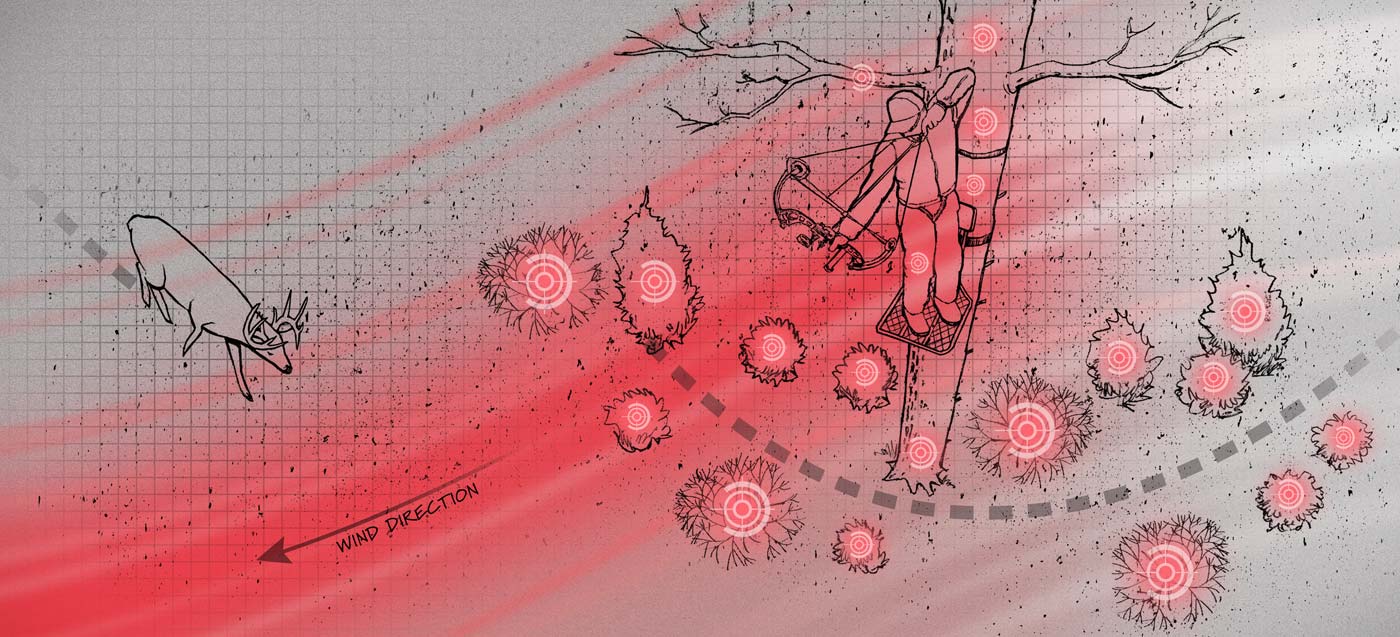 USE THE NOSE JAMMER SPRAY AND WAX STICK ON ALL YOUR HUNTING GEAR